Founded in 1830, Rivolier is a family-owned, French business group. Starting out as a weapons and bicycle manufacturer in Saint Etienne, it has since expanded its core businesses.
Today Rivolier supplies the armed forces, law enforcement and special operations forces, providing customized solutions for their varied missions. These products are distributed to French government agencies through competitive bidding, as well as exported to international markets.
Rivolier was refounded in 1989, when the company decided the time was right to be firmly focused on the distributor profession and to be in phase with requirements prompted by its major clients and partners.
With the emphasis on a targeted external growth policy since 1989, the Rivolier group gained expertise, diversified and grew in strength driving it to a new industrial status. The Group can now assert itself as a Systems provider, backed by a powerful logistics hub, itself bolstered by an up-to-the-minute management system.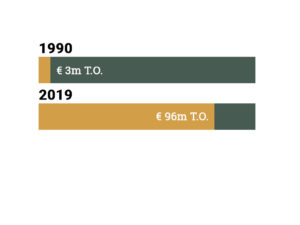 Group's background: the milestones
1830: Founding of Rivolier, weapons manufacturer
1903: The company located to Saint-Étienne
1909: Start of the bicycle production
1950: End of the bicycle production
1962: Rivolier became the distributor of the Remington brand
1973: Stop of the production of Rivolier rifles in Saint-Étienne (European sub-contracting)
1989: Rivolier bought up by Arnaud Van Robais who became the majority shareholder and Chairman
1993 : Inauguration of the new premises in Saint-Just Saint-Rambert
2003 : Rivolier entered into the biggest contract in the history of the industry with the Police Nationale and the Gendarmerie Nationale for the supply of 250,000 SIG Sauer SP 2022 handguns
2006 : Acquisition of ESDT
2011 : Acquisition of SERT
2015 : Doubling of the surface area and creation of a multi-modal logistics hub
2016 : Acquisition of Brandy
2018 : Acquisition of CIR Medical
2019 : Acquisition of Januel and Stagunt
2021 : Partnership with Jocker